Time is running out on the last Phase One units – take advantage now and receive up to $50,000 in savings!*
Time is running out on the last Phase One units – take advantage now and receive up to $50,000 in savings!*
21 units sold in the last 30 days, Phase 1 at Gateway is 90% Sold Out! Purchase a move-in ready unit at Gateway and receive up to $50,000* in savings – take the instant savings amount off your purchase price, or, we'll put it right back in your bank account! What you do with that $50,000 is your next big decision; maybe a new car, hire a maid or new furniture to make your new house, your home. The choice is yours!
$50,000
OFF PURCHASE PRICE*
$50,000
TO SPEND HOW YOU WANT*
IMMEDIATE POSSESSIONS.

MOVE IN TODAY.
Residence 2A
2 Bed | 2 Bath | 715ft2
from $328,900
now

$296,010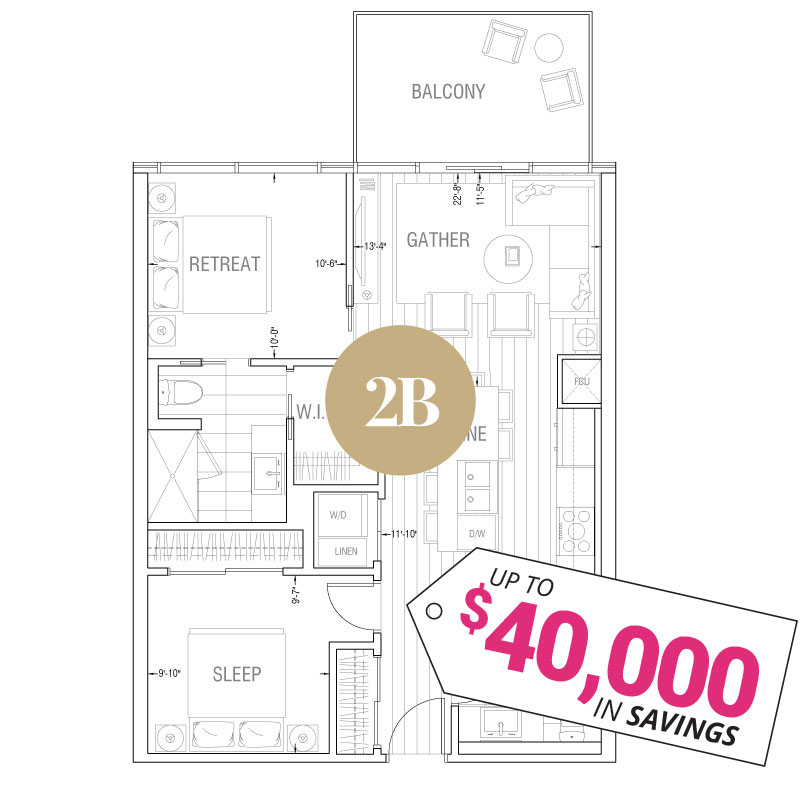 Residence 2B
2 Bed | 2 Bath | 927ft2
from $399,475
now

$359,527
Residence 2G
2/3 Bed | 2 Bath | 1,211ft2
from $524,175
now

$474,175
Residence 2H
2 Bed | 2 Bath | 1,367ft2
from $533,820
now

$483,820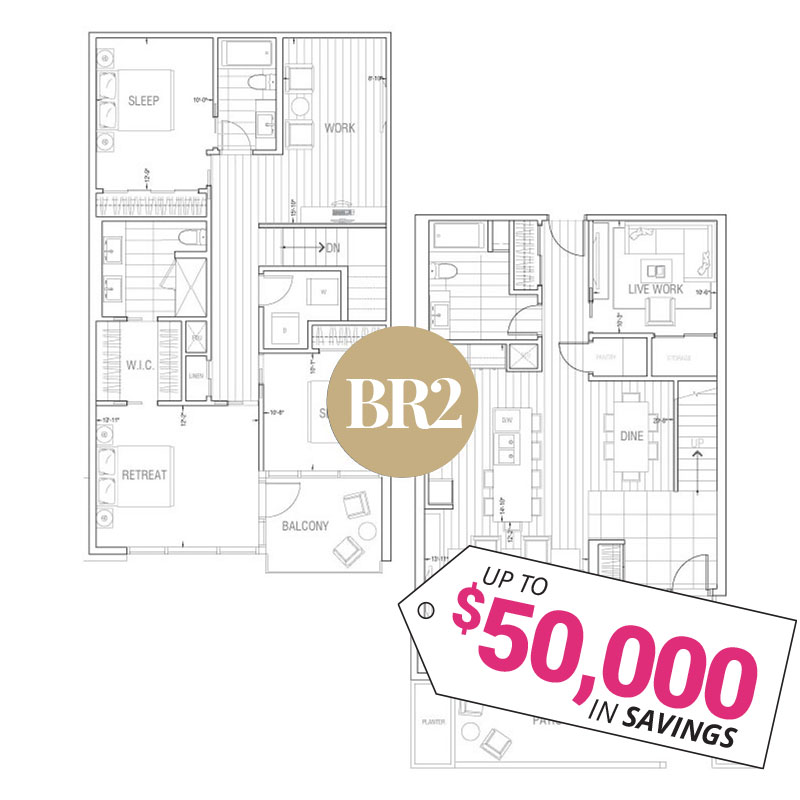 Brownstone BR2
3 Bed | 2 Bath | 2,320ft2
from $828,200
now

$778,200
A HOME FOR EVERY LIFESTYLE.

CHOOSE YOURS.

Others call them upgrades, we call them standard. Each home INCLUDES industry leading specifications (valued at over $35,000)
Designer kitchens with full height quartz back splashes & countertops
Fully integrated appliance package with gas range
Painted 9ft ceilings with abundant pot light placement and custom made lighting
Chevron laid luxury vinyl plank flooring
Fully air conditioned
Floor to ceiling windows paired with expansive decks & BBQ connection
Secured underground parking & storage unit
Hours
Mon.–Thurs. | 2:00pm to 8:00pm
Sat.–Sun. | Noon to 5:00pm
Friday | Closed
Client Care Specialist
Barry Byman
T: 403.660.6583
E: barry.byman@trumanhomes.com
SAVINGS WILL VARY DEPENDING ON UNIT SELECTION UP TO A MAXIMUM OF $50,000. TERMS & CONDITIONS APPLY. SEE AREA SALES MANAGER FOR DETAILS. CANNOT BE COMBINED WITH ANY OTHER OFFER. CANNOT BE COMBINED WITH ANY REALTOR OFFER. PRICES SUBJECT TO CHANGE WITHOUT NOTICE. WEBSITE INFORMATION IS DEEMED ACCURATE HOWEVER IS NOT GUARANTEED. ERRORS AND OMISSIONS EXCEPTED.